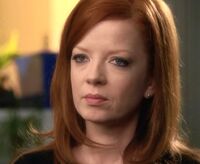 A business owner is someone who owns a business.
Characters
Edit
Store owner redirects to this page. This is what actor Zuhair Haddad is identified as in the "Human for a Day" episode of Supergirl. In the episode, the store owner is accosted by a looter during an earthquake, until Supergirl arrives and talks him into surrendering his gun to her.
See also
Edit
References
Edit
Ad blocker interference detected!
Wikia is a free-to-use site that makes money from advertising. We have a modified experience for viewers using ad blockers

Wikia is not accessible if you've made further modifications. Remove the custom ad blocker rule(s) and the page will load as expected.