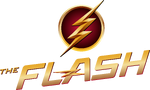 This is the
Flash
disambiguation page.
The following is a list of links to pages that might share the same title.
(This template will categorize articles that include it into Category:Disambiguations.)

Flash refers primarily to a character and family of comic book titles created by DC Comics, but may have other uses as well. In DC Comics continuity, the Flash is any number of costumed superheroes, all of whom are gifted with the ability of super-speed. The tradition began in 1940 with Jay Garrick and has continued down through the ages with Barry Allen, his sidekick Wally West, and even his own time-displaced descendant Bart Allen.
Programs
Edit