Includes a running list of characters who are only known by the name of Leo.
Being Human
Edit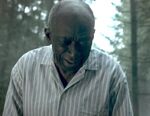 Leo was an elderly black man who worked as a barber in England. Leo was also a werewolf, who was infected by another werewolf back in the 1950s when he was in his early twenties. Leo developed a friendship with a vampire named Hal Yorke and became part of Hal's Supernatural Trinity.
Ad blocker interference detected!
Wikia is a free-to-use site that makes money from advertising. We have a modified experience for viewers using ad blockers

Wikia is not accessible if you've made further modifications. Remove the custom ad blocker rule(s) and the page will load as expected.