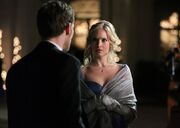 Wanted pages refers to any page that does not yet exist, but is linked to from an existing article. They are easily distinguished from created pages by that irritating red font. This page serves the same function as the Wanted pages special page, except that it is grouping needed articles by programs, characters, etc. With the exception of subject headings, all items listed here should be indicated in red. Any listings marked blue means that the article has since been created and can thereby be either crossed out (using that nifty str keystroke above) or be removed.
Episodes
Edit
Characters
Edit
Miscellaneous
Edit
Ad blocker interference detected!
Wikia is a free-to-use site that makes money from advertising. We have a modified experience for viewers using ad blockers

Wikia is not accessible if you've made further modifications. Remove the custom ad blocker rule(s) and the page will load as expected.