Includes a running list of characters who are only known by the name of Zoe.
Ghost Whisperer
Edit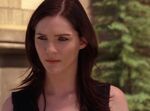 Zoe was a woman who died at a young age and became a ghost. She had a twin sister named Natalie. She was bound to the Earthly plane because of a deep dark secret that she held. Melinda Gordon helped Zoe to reconcile with her past, which enabled her to move on. (Ghost Whisperer: Ghost, Interrupted)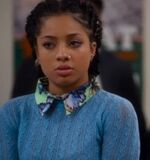 Zoe is a fictional high school student and a character featured on MTV's Scream: The Series. She was introduced in the premiere episode of season two titled "I Know What You Did Last Summer", where she was played by actress Kiana Ledé. Zoe was a teenage African American girl and a student at George Washington High School. She was a classmate of Emma Duval.
Ad blocker interference detected!
Wikia is a free-to-use site that makes money from advertising. We have a modified experience for viewers using ad blockers

Wikia is not accessible if you've made further modifications. Remove the custom ad blocker rule(s) and the page will load as expected.